Services
From Supplies & Materials to Stocking & Delivery
Independent's three supply depots enable us to offer the following:
Comprehensive Stocking Policy: Our distribution centres hold a large stock including most of the major brands including Velux , Klober , Permanite , Cembrit , Heritage Clayhall , Redland, Cromar , Matrix , Sandtoft and Marley Eternit.
Estimating: We can provide you with a free of charge estimating service required to complete your roofing project
Tile Matching: We can visit the site of your project and help identify your product needs.
Ordering: Via the website, by post, telephone, fax or face to face at your branch trade counter.
Free & Fast Delivery: Our FREE local delivery consists of crane off-load vehicles and smaller vans for those jobs where access is difficult.
Delivery Flexibility: Deliveries can be made at anytime during the working day to suit you or, by prior arrangement, outside normal business hours.
Product Samples & Information: We can provide product data from COSH sheets, product specifications, fixing instructions and samples, together with manufacturers guarantees and product warrantees.
After Sales Service: Even after your purchase we are always here to assist with any ongoing problems you may experience
If you are in need of roofing supplies in Sussex (areas from Brighton to Crawley) then give us a call for a free quote or advice, we are happy to help.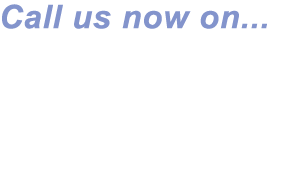 Hove, Bexhill: Monday to Friday 7.30am - 5.00pm
Newhaven: Monday to Friday 7.30am - 5.00pm
Saturday temporarily closed at present


Brands Stocked
Calder
Redland
Cromar
Marley Eternit
Cembrit
Permanite Ruberoid (IKO)
Klober
Bailey
Heritage Clayhall
Instagrufe
Matrix Composites
Icopal
Sandtoft
Imerys Roof tiles (HF)